Halton Women's Place 50/50 draw
Halton Women's Place 50/50 draw
Introducing a totally new way to support HWP!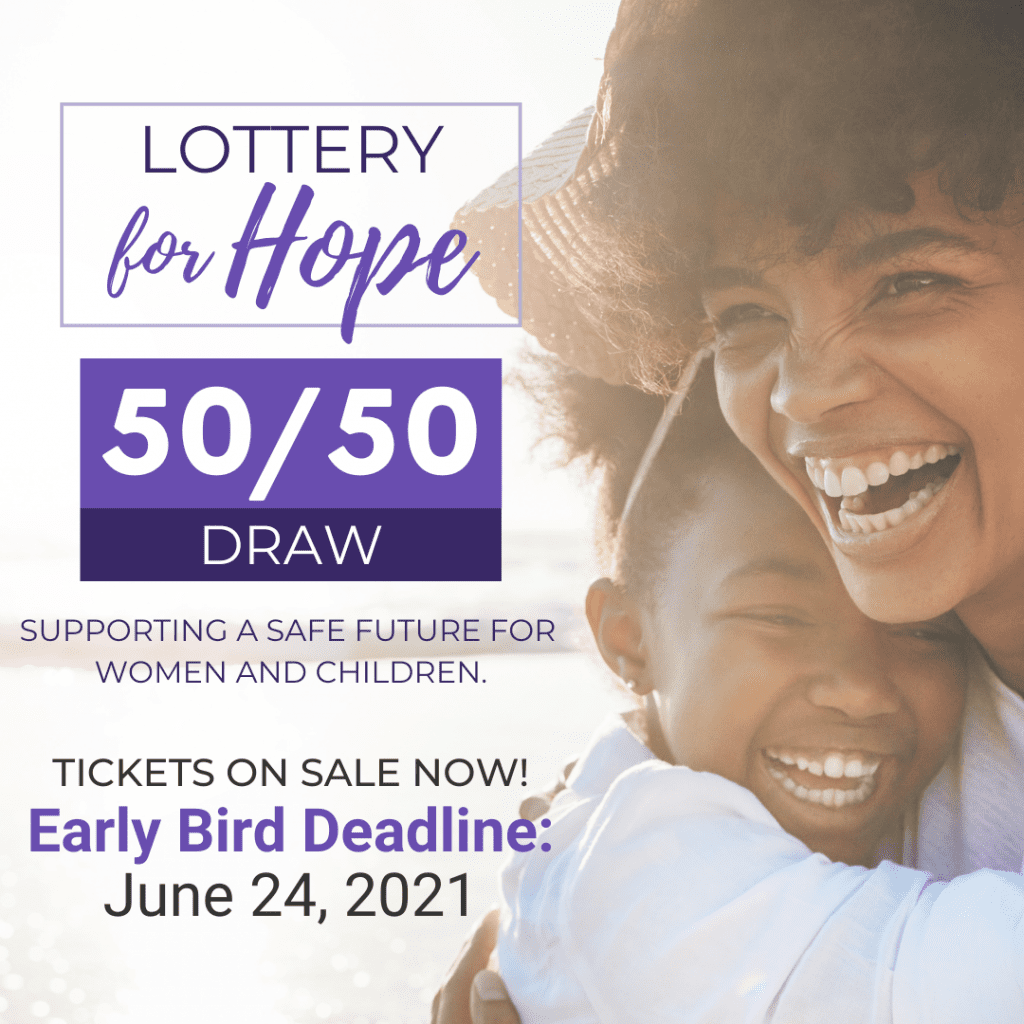 Every ticket purchased in the HWP 50/50 Lottery for Hope will directly support Halton Women's Place and our efforts to provide critical services and support to women and children experiencing violence. By purchasing tickets in the lottery, you have a chance to win an ever growing jackpot while giving back, and supporting a safe future for women and children.
Tickets start at 1 for $10!
Or get better value with 20 for $20!
Or get the BEST value with 100 for $50– that's just $0.50/ ticket!